HR Managed Services Bolton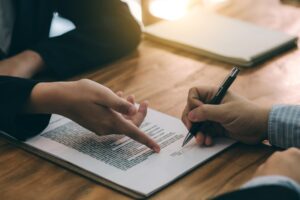 If your business is based in Bolton and you're looking for HR managed services, then People Matters HR can help. We are one of the leading HR consultants in Greater Manchester and can provide your business with a comprehensive outsourced HR service.
Contact us on 0161 738 1808 or email  enquiries@peoplemattershr.co.uk to learn more about how we can help you.
With more than ten years' experience within the industry,  our team can provide expert advice and support on a wide range of HR issues, from recruitment and selection to performance management and employee relations. So if you're looking for an HR-managed service in Bolton, then please get in touch. We would be more than happy to discuss your specific needs and requirements.
Here are some of the many benefits we can offer:
A tailored service that is specifically designed to meet the needs of your business.
A cost-effective solution that can save you time and money.
Wide range of HR packages to suit your specific business requirements.
Expert advice and support from a team of qualified HR professionals.
A comprehensive range of services that covers all aspects of HR.
Local, friendly and personalised service.
Bolton HR Managed Services
When it comes to outsourced HR and Health and Safety support,  businesses in Bolton can count on People Matters HR. We have a wealth of experience in providing expert, personal services to businesses of all sizes. Based in Bury, a short journey down the road from Bolton, our team are on hand to assist you with many years' experience in HR. We offer a full range of services to businesses across Greater Manchester, from SMEs to larger organisations, and can provide a comprehensive HR managed service that is tailored to your specific needs and requirements.
Being a local, North West company, People Matters HR are proud to offer a personalised and friendly service to all of our clients. We understand that every business is different and we will work with you to create a bespoke HR solution that meets your specific needs.
As well as HR managed services in Bolton, we also have specialist associates in Health and Safety, Occupational Health, Apprenticeships, Occupational Psychology, Recruitment and Selection. So whatever your business need, we can help.
People Matters HR
To find out more about our HR managed services in Bolton or to discuss your specific requirements please contact us today on 0161 738 1808 or email enquiries@peoplemattershr.co.uk.
Alternatively, fill in the form below and we will get back in touch as soon as possible.
We look forward to hearing from you soon.
Thank you for considering People Matters HR as your outsourced HR partner.